OUR COMMITMENT TO YOUR TRANSFORMATION
We boost human potential by creating frictionless access to money and financial opportunity
WE HUMANIZE BANKING
22 years transforming digital banking
With an exceptional 20+ year track record, iuvity delivers innovative and secure digital banking solutions serving the needs of financial institutions that want to positively transform the lives of their customers.

At iuvity, we seek to humanize the relationship between people and their financial world by providing digital banking solutions designed to delight users, promote increased adoption of digital channels, and enable meaningful human interactions between clients and bankers that result in effective cross-selling to deepen customer and member relationships and improve retention rates. We do this, all while protecting consumers and financial institutions from ever-increasing digital fraud threats. With a regional presence in seven countries, serving over 21,000,000 users and 4 billion transactions last year, we cover the entire spectrum of digital banking capabilities financial institutions require to deliver better banking experiences.
Our history
We have arrived at a time in which banking is becoming ubiquitous through non-financial brands who partner with financial institutions to embed their financial products in the context of their business, for example, retail stores offering Buy Now Pay Later (BNPL) options on their e-commerce sites. Key to adapting to current market demands is the adoption of Open Banking as a core service enabling businesses to create financial services based on people's needs. Open Banking services, paired with the flexibility to offer differentiated client experiences through Micro Frontends that are seamlessly embedded in non-banking platforms, create a winning combination that unlocks vast revenue growth potential for financial institutions and their partners.

iuvity is well-positioned to help financial institutions of all sizes capitalize on this new era of banking with its cloud-first, digital-native solutions that power flexible, open, and inclusive financial services. iuvity's Open Service Platform and micro frontend technology uniquely empower banks, credit unions, and fintech companies to securely deliver personalized, meaningful online customer experiences while innovating at the pace the digital world demands.
Key milestones in our evolution
TODO1 is founded

Online banking solution used by large banks in Latin America
Creation of a Payments platform
Enabling ecommerce

2001
Creation of leading digital signature certification service

2009
More than 1 billion transactions processed

Fraud prevention services launched (Adaptive Auth & AntiX)

2012
We are recognized by GARTNER as a "Cool Vendor" for Digital Banking

Launch of QR code-based payments with "pay" and "request to pay" capabilities (adopted by more than 1 million businesses and 3 million users)

2013

Pioneering Mobile Banking in Central America and the Caribbean
Enabled real-time multi-country money movement transactions
Processed more than 2.5 billion transactions

2014

Our digital banking solutions serve more than 7 million registered users

2016
Launch of our new Originations solution for digital account opening and new user onboarding

2016
+10M Reach milestone of more than 10 million registered users using our digital banking solutions

More than 4 billion transactions processed per year
Our journey to enabling Open Banking begins
Our Open Service Platform enables more than 170 digital banking services through open standards-based APIs

2018

Open Service Platform + iuviPROFILER incorporate AI & Machine Learning

2019

GARTNER includes our Open Service Platform in their Hype Cycle publication as a noteworthy platform to consider for enterprise digital transformation and digital banking
SARA is born. A Smart Anti-fraud Rule Assistant, making complex fraud prevention rules simple for financial institution users

2020

iuviPROFILER is enhanced with behavioral biometrics capabilities

2021

Achieved ISO27001 certification

21M registered users

Launch of PÁGALO, a payments innovation platform

2022

23M registered users




700K requests/min. New record

iuvity brand launches




2023

iuvity becomes part of the Constellation Software Inc. ecosystem, which through its subsidiary Aquila, supports leading organizations in the software industry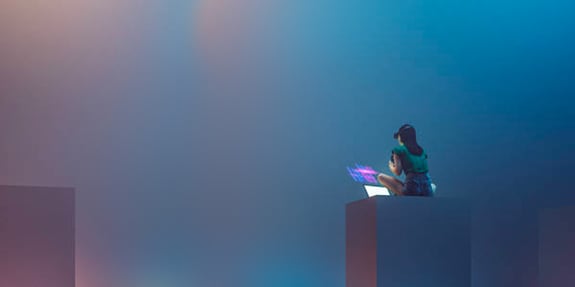 Join our team
We seek to promote an environment of well-being and quality of life for our employees and their families, contributing to maintaining our strong cultural values: honesty, trust, reliability, accountability, and self-improvement.
SSAE18 Audit Compliance
We achieved SOC1® Type 2 / SSAE 18 compliance. This evaluation by the American Institute of Certified Public Accountants is aimed at Service Organizations and reviews the relevant internal controls regarding the handling of financial information. Type 2 certification complies with reporting on the fairness of the presentation of the description, the adequacy of the design, and the operational effectiveness in achieving related control objectives over a specified period. The achievement of this certification elevates the organization over its competitors, due to the unique capacity to satisfy the contractual requirements of a greater number of institutions and as a competitive advantage in the management of internal controls.
ISO27001 Certification
We comply with the best information security standards and practices, generating trust in our clients and strengthening our business relationships. Being ISO 27001 certified guarantees that we have an information security management system and that our security processes are structured and coordinated, in addition to having the tools that allow us to effectively identify, prevent and reduce risks, increasing the level of security in our processes as a service provider and as an organization.
Partnerships and Alliances
We have developed alliances with important infrastructure and technology companies to offer our clients the best solutions on the market.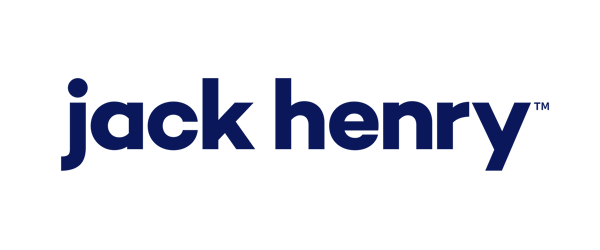 IUVITY SOLUTIONS
Explore our solutions
iuviPROFILER
Fraud
Prevention
iuviNOW
Digital
Engagement
iuviOPEN
Open Service
Platform
USA




MEXICO




COLOMBIA

ECUADOR

PANAMÁ

PERÚ




Contact us
We'd love to learn more about your digital banking journey. Leave your contact information and one of our digital experts will contact you shortly.
Subscribe. Let us surprise you.
Receive insights, invitations to our virtual and face-to-face events and content about our new solutions.