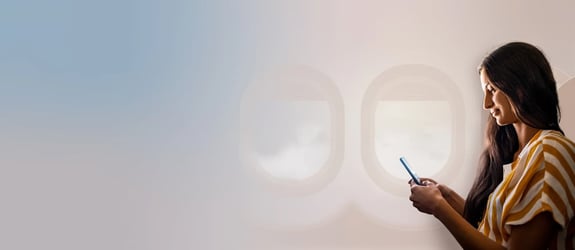 DIGITAL BANKING
Modernize the digital banking experience
Delivering better digital banking experiences requires looking beyond the transaction to meet the rapidly changing and diverse needs of your customers and members. Our digital banking solutions and Open Service Platform help you unlock bold innovation by enabling your financial institution with the flexibility to create configurable user experiences through secure, end-to-end micro interactions, digital engagement capabilities and embedded fraud prevention that help you achieve greater digital adoption and higher satisfaction ratings.
DIGITAL BANKING
iuviBANKING
Accelerate your time-to-market and easily adapt your business model with a true open micro frontend-based digital banking solution that ensures you can deliver the secure, modern online banking experiences your users expect from your financial institution.
DIGITAL FRAUD
iuviPROFILER
Predict and manage threats in real time, simplifying your financial institution's fight against fraud while dramatically reducing user friction and building the greater trust and loyalty you need to grow.
DIGITAL ENGAGEMENT
iuviNOW
Empower your customers and members to seamlessly engage with your financial institution with a robust and secure digital office experience that delivers anytime, anywhere services, including audio and video calls, e-document signing, co-browsing, calendar management and more, all integrated into a single solution available as a web portal and mobile applications (iOS and Android).
Quickly meet the changing demands of your customers and members with a highly secure, flexible, and configurable platform with more than 300 APIs that allow you to easily create solutions for your digital channels using any front-end development tool, programming language or digital experience platform (DXP).
OSP - OPEN SERVICE PLATFORM
Our Open Service Platform (OSP) is highly secure, flexible, configurable, and embedded finance ready, enabling you to quickly deliver better banking experiences
OUR CLIENTS
Together we accelerate digital transformation
Our collaborative approach means we are always listening to our clients, the market, and partners, working together to help financial institutions and fintech companies create scalable, secure digital banking ecosystems that affect positive changes in the communities they serve.
USA




MEXICO




COLOMBIA

ECUADOR

PANAMÁ

PERÚ




Contact us
We'd love to learn more about your digital banking journey. Leave your contact information and one of our digital experts will contact you shortly.
Subscribe. Let us surprise you.
Receive insights, invitations to our virtual and face-to-face events and content about our new solutions.