iuviNOW
The new era of relationships is 100% DIGITAL and 100% HUMAN.
Digitization doesn't have to sacrifice human connection and engagement. With iuviNOW you can offer your customers personalized and secure interactions at the time and place they want. Create a digital office that integrates multiple channels and capabilities. Empower your employees from call center support to private wealth advisors and loan officers, with the relationship management tools that will greatly exceed your customer's expectations and leave them delighted with their service experience.
iuviNOW BENEFITS
Keep the interactions going, where and when the customer needs it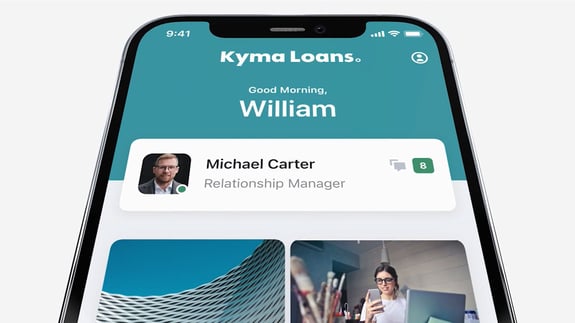 Avoid unnecessary driving time to branches or offices by connecting customers with advisors through web and mobile channels at their convenience.
Remove fragmented communication approaches by offering a centralized customer interaction model with an easy-to-use tool.
Go from multiple disconnected communication channels to an integrated and secure communication channel.
Provide a dynamic and secure interaction channel for all your needs, from scheduling meetings and video phone calls to co-browsing, and document sharing with built-in electronic signature mechanisms
INTEGRATED EXPERIENCE
iuviNOW's modern digital customer interaction model integrates all the tools you need in one place
People today expect their financial institutions to offer them options for getting things done while avoiding a trip to the branch. iuviNOW provides your financial institution to make this a reality, enabling a digital office with all the services of a physical office, integrated in a single platform. With iuviNOW, your customers can immediately identify their relationship manager or banker, chat, make audio and video calls, co-browse, exchange files and sign documents electronically without having to leave their home or office.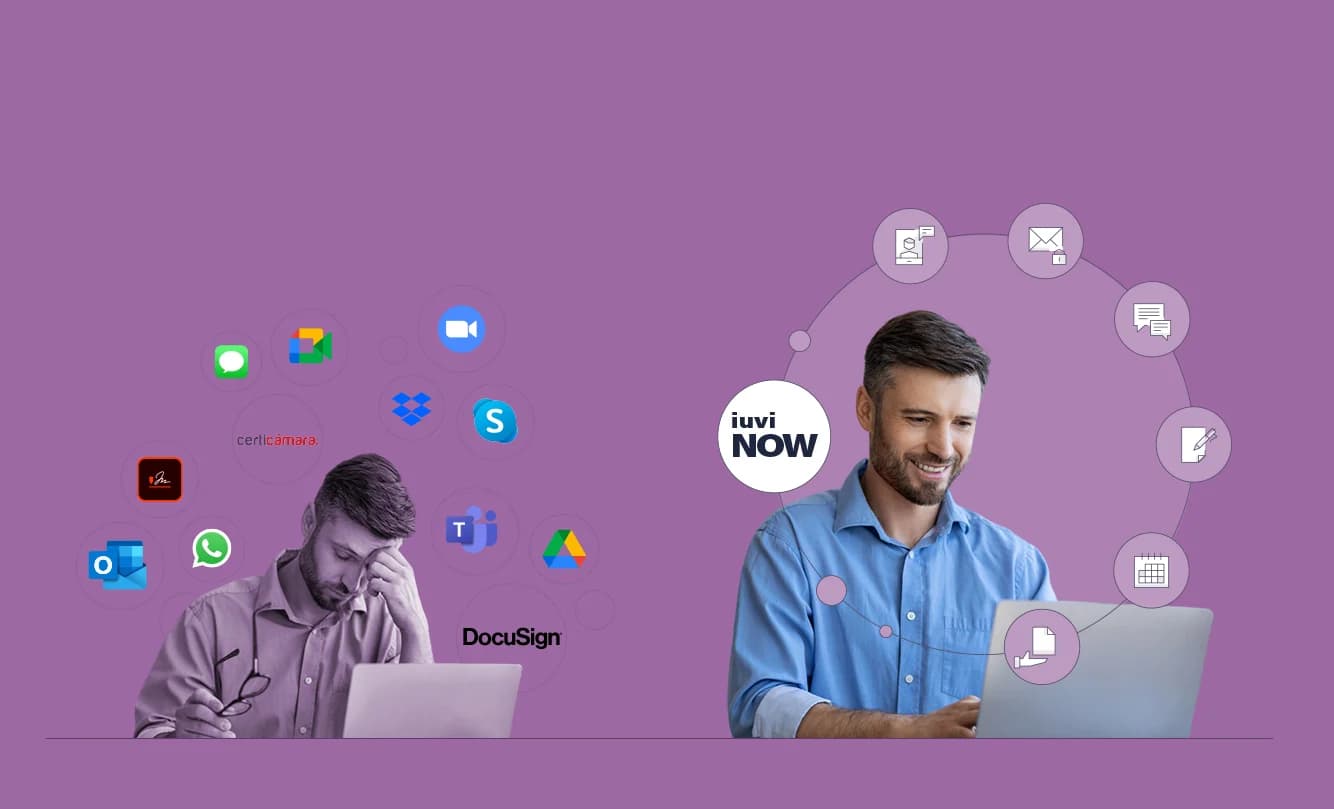 TOUCH
Persistent chat
Persistent chat
Continuous, two-way communication just the way they are used to from the messaging apps they use in their daily lives
TOUCH
Audio and video calls
Audio and video calls
Digitization without sacrificing the human element
TOUCH
Co-browsing and file sharing
Co-browsing and file sharing
Collaboration that optimizes the service experience
TOUCH
Electronic signature of documents
Electronic signature of documents
Increase sales conversion while reducing risk with safe and secure e-signature capture
TOUCH
Calendar management
Calendar management
Manage your calendar, schedule a phone, video call or branch visit in just a few clicks with our easy and efficient meeting scheduling service
TOUCH
Secure messaging
Secure messaging
Safeguard your client conversations with high security standard
FRICTIONLESS INTERACTION
Agile and simple
Digital customer experience has never been as relevant as it is now. iuviNOW is easy to use purposely designed to allow fluid and agile communication between businesses and customers. Leveraging these capabilities will help you consistently exceed your customer's service expectations; it will differentiate you from the competition and help you improve NPS scores, increase customer retention and digital adoption. Additionally, through the efficiencies gained, iuviNOW contributes to the reduction of operating costs and facilitates cross-selling to deepen customer relationships.
Increase customer satisfaction and loyalty
Differentiate from the competition
Lower acquisition costs
Improve operational efficiency
Increase customer adoption
TOUCH
Full traceability
and transparency
Full traceability
and transparency
TOUCH
Facilitates efficient
and timely audit processes
Facilitates efficient
and timely audit processes
TOUCH
Increased product
acquisition and customer retention
Increased product
acquisition and customer retention
SECURITY AND TRUST
Interactions in a safe and secure environment
Offer it all inside your existing digital banking applications. iuviNOW can be integrated into your existing web and mobile digital channels, using the same credentials your customers use to access your banking applications. Alternatively, iuviNOW can be deployed as a new web and mobile app-based relationship channel, with independent authentication credentials for the user or using Single Sign On through your existing Identity and Access Management solution provider.
iuviNOW has security controls in place that follow industry standards to guarantee confidentiality, integrity, availability, and non-repudiation of information. Customer interactions are always carried out in a secure environment and in line with current regulations for data management and data protection
EXPLORE OUR SOLUTIONS
More iuvity solutions
iuviPROFILER
Fraud
Prevention
iuviBANKING
Digital
Banking
iuviOPEN
Open Service
Platform
OSP - OPEN SERVICE PLATFORM
Our Open Service Platform (OSP) is highly secure, flexible, configurable, and embedded finance ready, enabling you to quickly deliver better banking experiences
OUR CLIENTS
Together we accelerate digital transformation
Our collaborative approach means we are always listening to our clients, the market, and partners, working together to help financial institutions and fintech companies create scalable, secure digital banking ecosystems that affect positive changes in the communities they serve.
USA




MEXICO




COLOMBIA

ECUADOR

PANAMÁ

PERÚ




Contact us
We'd love to learn more about your digital banking journey. Leave your contact information and one of our digital experts will contact you shortly.
Subscribe. Let us surprise you.
Receive insights, invitations to our virtual and face-to-face events and content about our new solutions.